Ownership
Novo Holdings A/S acquired Xellia Pharmaceuticals on May 21st 2013. Novo Holdings' expertise in the life sciences sector and long-term ownership model will help Xellia accelerate investments in product development and innovation as well as establish high-quality manufacturing assets that can support sustainable future growth. As a consequence of the transaction, Xellia reverted to Danish ownership with headquarters in Copenhagen, Denmark.
Novo Holdings' investment allows Xellia to enhance its focus on R&D and expand its global manufacturing footprint to further scale its Finished Dosage Form (FDF) business. Novo Holdings A/S is a significant international life science investor, and the major shareholder in the Novo Group companies - Novo Nordisk and Novozymes.
Xellia Leadership Team
Carl-Åke Carlsson

Chief Executive Officer and President Global Anti-Infective B2B

Craig Boyd

President US Injectable

Aleksandar Danilovski

Chief Scientific Officer

Bjorn Thonvold

Corporate Vice President People & Organization

Geelanie Briones

Senior Vice President Quality, EHS and Sustainability

Hera Bragadóttir

Corporate Vice President R&D and Strategic Projects

Kristin Lund Myrdahl

Corporate Communications and Brand Management

Matthew Anderson

Chief Financial Officer

Mikkel Lyager Olsen

Corporate Development and Chief Legal Officer
Carl-Åke Carlsson
Carl-Åke has held various positions within Xellia, where he started in the finance function in 1988. In 1995 he was appointed Vice President Finance, Business Development and IT, and in January 2000 he took on the role as President Alpharma Human Pharmaceuticals Division. From 2003 to December 2004 he was President of the U.S. Branded Pharmaceuticals Division and was appointed President of the Alpharma API Division in 2005. Today Carl-Åke is Chief Executive Officer and President of Xellia.
Carl-Åke holds an MBA from Heriot-Watt Business School, United Kingdom and a Bachelor's degree in Business Administration from Oslo Business School in Norway.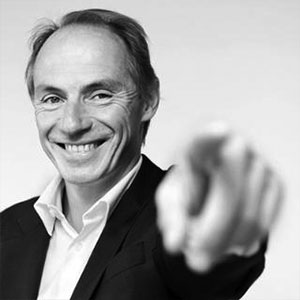 Craig Boyd
Craig joined Xellia in April 2018, bringing more than 20 years' experience in various global pharmaceutical markets, having worked extensively in the US, Asia, Europe and Australia and across numerous product categories such as brands, biosimilars, devices, generics and specialty generics.
Craig joins Xellia from his most recent role as Chief Commercial Officer at Envigo having also held leading commercial roles prior in companies such as Merck, Novartis, Mylan, Hospira and Mayne. Craig holds an MBA from Deakin University and a Bachelor of Education degree in Physical and Health Education from Wollongong University.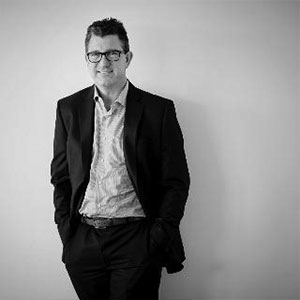 Aleksandar Danilovski
Aleksandar joined Xellia in 2009 following an extensive career at PLIVA/Barr Group since 1994 where he held managerial positions within the R&D function. Most recently he was a member of the Management Board of PLIVA Croatia Ltd. with responsibility for leading the Global API R&D and managing all R&D in Croatia.
Aleksandar has a PhD degree in Chemistry from the University of Zagreb, Croatia and the University of Cambridge, United Kingdom and a Bachelor's degree in Chemistry from the University of Zagreb, Croatia.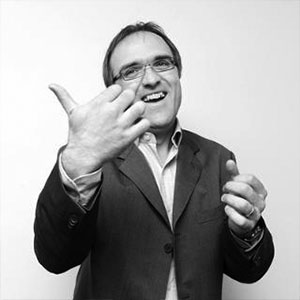 Bjorn Thonvold
Bjørn joined Xellia in January 2007 as HR Manager Norway. In September 2008 he also took on the position as Director HR Development. Before joining Xellia he has held various international positions within organizational leadership and employee development at Hewlett Packard, working in Vienna, Geneva and Oslo Norway over a 12 year period.
Bjørn has a degree within Business Economics and HR from the Vienna University of Economics and Business.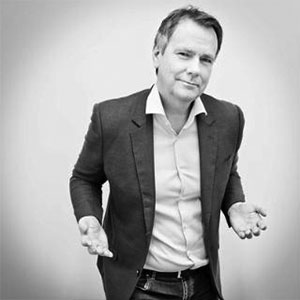 Geelanie Briones
Geelanie joined Xellia in 2014. She was previously Head of Quality Compliance for the Oncology Injectable business unit at EBEWE/ Sandoz. Prior to joining Sandoz, Geelanie spent 12 years at Novo Nordisk in various senior quality and compliance managerial positions. She has considerable experience in leading operational and global matrix organizations and extensive knowledge of Quality Management Systems.
Geelanie holds a Bachelor of Science degree in Pharmacy from the University of the Philippines and an Executive MBA from SIMI (Scandinavian International Management Institute), Denmark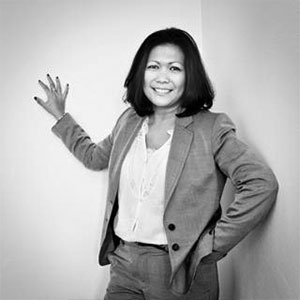 Hera Bragadóttir
Hera joined Xellia in April 2011 and has held various positions with increasing complexity in the company. She first joined Global Technical Support in Sales and Marketing and took on different roles within the department, including Director of Global Business Operations. In 2016 she was promoted to Senior Director of Global Strategic Projects and Launches, overseeing strategic cross functional projects across the Xellia organization. In January 2020 she was promoted to additionally oversee R&D as Corporate Vice President R&D and Strategic Projects.
Hera is a pharmacist, holding a Bachelor´s degree from the University of Iceland and a Master´s degree, Cand.Pharm, from the University of Copenhagen. She is a certified Project Manager and has attended various finance and management courses, most recently from London Business School.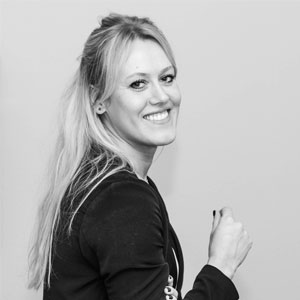 Kristin Lund Myrdahl
Kristin joined Xellia in 1996 in the International Pharmaceuticals Division of Alpharma. From 2000 she has been responsible for overseeing projects and activities initiated by the Leadership Team as well as heading the Corporate Communications and Branding department. Prior to Xellia, Kristin worked for Gemini Consulting, where she ran the program office for major consulting projects.
Kristin has a background within Project Administration and Management from the Norwegian School of Management (BI).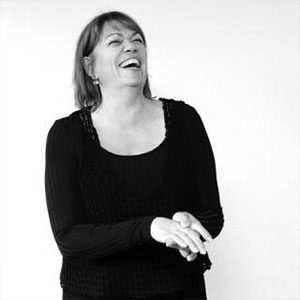 Matthew Anderson
Matt joined Xellia in 2018. He has over 20 years of corporate accounting and finance experience in life science companies of various stages. He served as Chief Financial Officer, Vice President and Treasurer at PharMEDium Healthcare where he was responsible for all aspects of corporate accounting and finance. Prior to joining PharMEDium, he held various positions of increasing leadership responsibility within the Medical Products and Services business of Cardinal Health, Inc.
Matt holds an MBA from Northwestern University Kellogg School of Management, a Master's degree in Accountancy from DePaul University and Bachelor's degree in Economics from Western Illinois University. He is also a Certified Public Accountant and Chartered Global Management Accountant.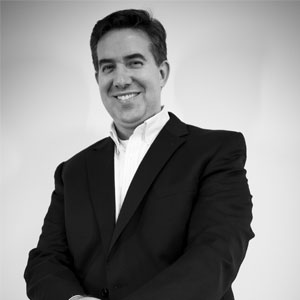 Mikkel Lyager Olsen
Mikkel joined Xellia in 2005 as Commercial Counsel and was appointed Division Counsel for the API Division later that year. Today Mikkel is General Counsel and Vice President of Xellia. Prior to this, Mikkel worked as an attorney with one of Scandinavia's largest commercial law firms.
Mikkel holds a Master's degree in Law from the University of Copenhagen and an LL.M. from King's College, London