The Board of Directors has adopted the Rules of Procedure for the Board of Directors which sets out the responsibilities of the Board of Directors in a number of areas. These include determining Xellia's overall strategy and actively contributing to developing the Group as a focused, sustainable, global specialty pharmaceutical company and supervising Xellia's Leadership Team in its decisions and operations.
Steen Riisgaard

Chairman of the Board

Dr Andreas Rummelt

Board Member

Barbara Purcell

Board Member

Benny D. Loft

Board Member

Henrik Kjær Hansen

Board Member

Julie McHugh

Board Member

Preben Haaning

Board Member
Steen Riisgaard
Steen is the former President and CEO of Denmark-based biotech company, Novozymes A/S. He has also held senior-level positions at Novo Nordisk A/S and Novo Industri A/S.
Other Board positions: Vice Chairman of the Boards of the Novo Holdings A/S and the Villum Foundation. Member of the Boards of Novo Nordisk Foundation, Corbion and the Bird Protection Fund, Denmark.
Education: MSc in Microbiology, University of Copenhagen, Denmark.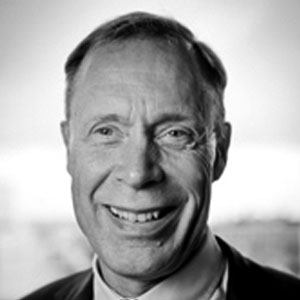 Dr Andreas Rummelt
Andreas is Chairman and Partner of InterPharmaLink AG, Basel, Switzerland. His international career spans over twenty years in executive management positions at Novartis.
Other Board positions: Alexion Pharmaceuticals, Inc., Alvogen, Leukocare AG, Polyplus-transfection SA and Cypralis Ltd.
Education: MSc and Ph.D. in Pharmaceutical Sciences, University of Erlangen–Nuremberg, Germany.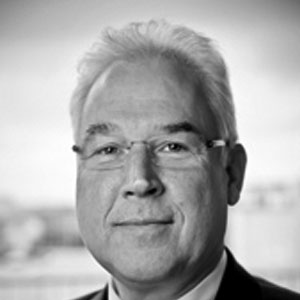 Barbara Purcell
Barbara is President of Diversified Products at the multinational specialty pharmaceutical company, Bausch Health and is a member of its Executive Management team. She has spent the past 25 years working in the pharmaceutical industry mostly managing mature brands and generics. Most recently she was instrumental in building the generic division at Bausch Health as well as revitalizing several mature brand assets there.

Previously, Barbara was Executive Director Global Sales and Marketing for Bausch + Lomb's generics division, having also worked at Valeant, Novartis/Sandoz and Zydus.
Education: MBA from Rutgers University and a BA from the University of Pittsburgh and qualified as a Certified Public Accountant (CPA).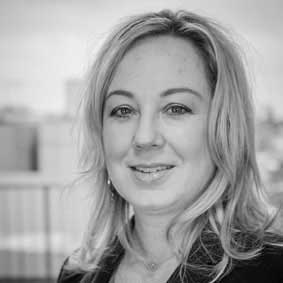 Benny D. Loft
Benny was EVP and CFO at Novozymes A/S until 2017, he has also worked on acquisitions and negotiations and played an active role in steering groups for numerous corporate functions including ethics, sustainability and business development.
Other Board positions: European Freeze Dry ApS and Nordsjællands Fællesmølleri A/S.
Education: MSc in Accounting, Tax and Auditing, Copenhagen Business School, Denmark, and State Authorized Public Accountant.
Henrik Kjær Hansen
Henrik joined Novo Holdings A/S in January 2017 and is now a Senior Partner and Head of Principal Investments, New Investments and Projects, where he leads the investment process and takes an active part in managing and developing the growing portfolio of investments. Prior to this, Henrik held a number of positions in the City of London. Most recently he was a Senior Vice President at Moelis & Co., focusing on healthcare buy and sell side M&A transactions. Previously he was with Deutsche Bank and ABN AMRO.
Other Board positions: Orexo AB, Sonion and WCG Clinical.
Education: BSc. in Business Administration and an MSc. in Applied Economics and Finance from the Copenhagen Business School, Denmark.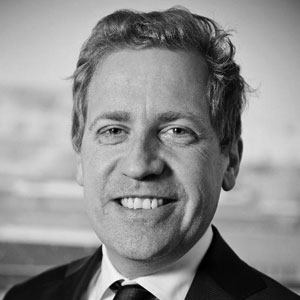 Julie McHugh
Julie McHugh has a track record that spans almost 30 years in the biopharmaceutical industry. Most recently, she was the COO at Endo Health Solutions, Inc., with responsibilities for both the specialty and generic pharmaceuticals businesses.
Other Board positions: Chairman of the Board of Visitors for the Smeal College of Business, Pennsylvania State University. Chairman of the Board of Directors of Ironwood Pharmaceuticals, Inc. and member of the Board of Directors of Aerie Pharmaceuticals, Inc., Lantheus Holding, Inc. and Trevena Pharmaceuticals, Inc.
Education: BSc in Finance, Pennsylvania State University, USA and an MBA Administration in International Management, St. Joseph's University, USA.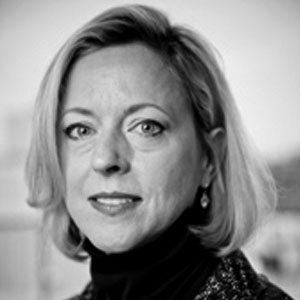 Preben Haaning
Preben Haaning has a long track record attained from senior executive positions held at Novo Nordisk A/S within Supply Chain, where he is currently Senior Vice President of Product Supply Biopharm, at Novo Nordisk. He joined Novo Nordisk in 1999 as an Industrial Engineer. He has held various roles, including responsibility for supervising five manufacturing sites located in the US, Brazil, France, China and Denmark. Preben is an elected member of the Novo Nordisk Haemophilia Foundation Council.
Education: Graduated as an Industrial Engineer from the Danish Technical University and holds a diploma in Organizational Development from the Copenhagen Business School.